A fast and reliable application on a familiar, editable CMS
Creating a review portal for Design West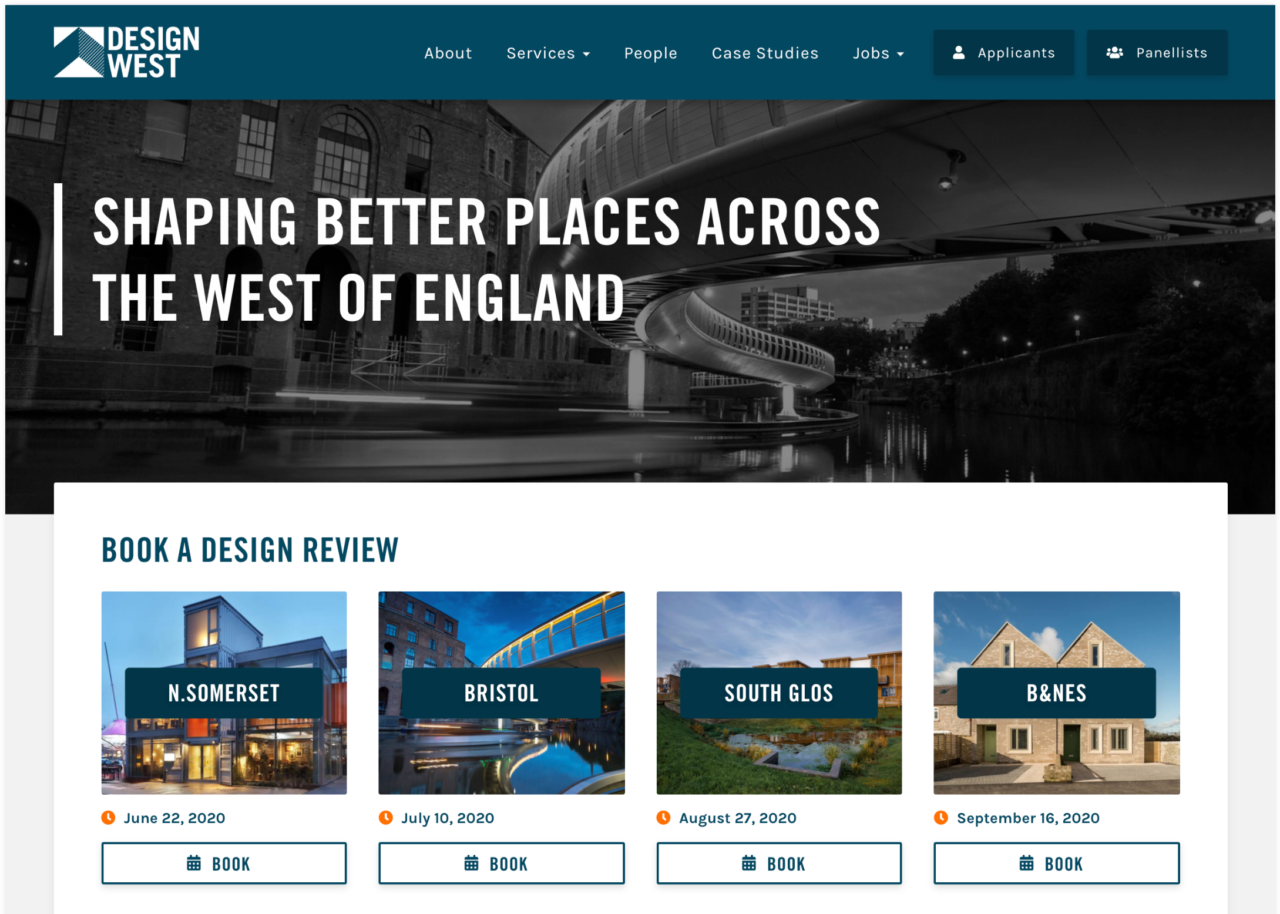 Design West provides design reviews and consultation for building schemes in the West of England. We developed a bespoke web application to enable scheme planners to book and submit their designs for review by an expert panel.
The challenge
The Architecture Centre (the organisation behind the Design West service) asked us to design and build a portal for their clients to submit scheme details to be reviewed by their expert panel.
The app needed to provide the ability for clients to book onto reviews, submit their scheme details and have them securely reviewed by their expert panels. We also needed to provide the functionality for the Design West team to review and manage bookings.
The outcome
For this project we opted to build the entire application inside of WordPress. Utilising the flexible framework to build a fast and reliable application in a CMS that was already familiar to the Design West team.
Launched in Q1 2020, the site is now used to successfully run design reviews across the West of England – helping to create better spaces for everyone.
We've worked with lots of developers in Bristol over the years and Unfold are up there with the best. They produce cleverly designed sites focussed on the user experience, and as a team are exceptionally clear and easy to work with. They've helped us ensure that the quality of the online experience matches that of the services we deliver.

Anna Rutherford, Director at Design West
Easy booking
Allowing planners to submit their scheme details all in one place
One of the key features of the app is to allow scheme planners and architects the ability to identify, select and book onto a Design Review panel. Baked straight into WordPress, each new review session appears on the homepage ready for planners to access with a click.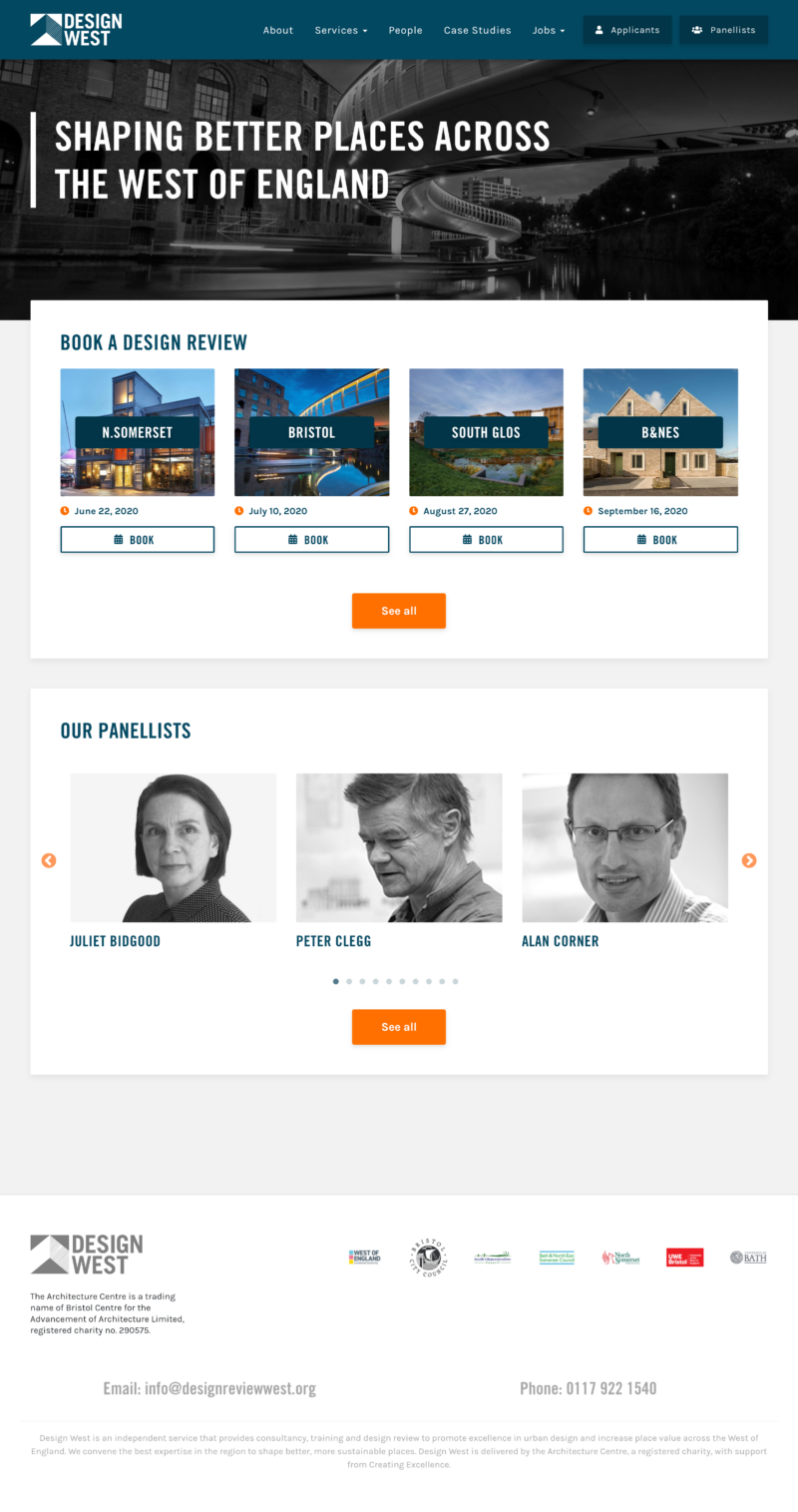 Multiple applications
Setting up the tech for each use case
As part of every project we conduct a research & design phase. This allowed us to glean insights such as the need to allow planners to manage multiple applications simultaneously, as they'll often be working across multiple projects. For this reason, we were able to develop the ability for multiple applications to be managed under one account, with applications all at varying stages.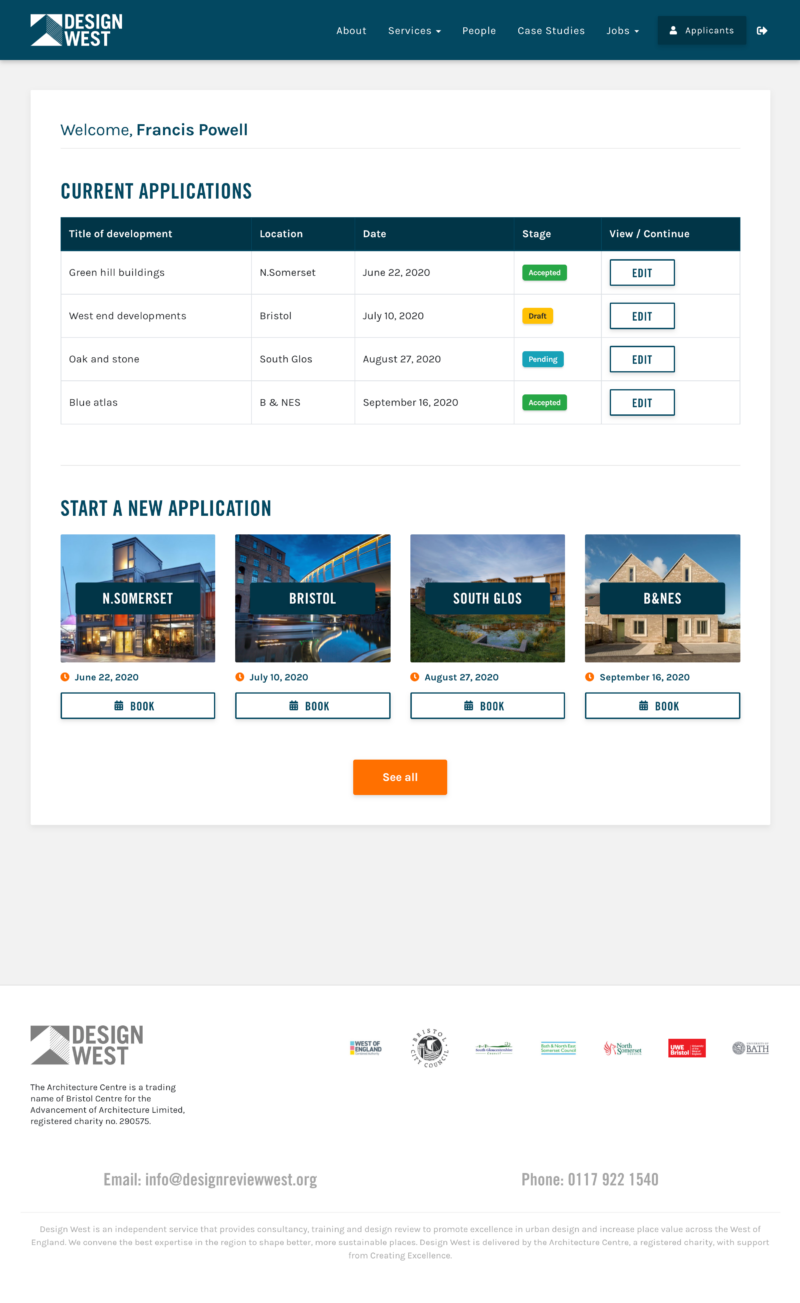 Panellist review
A secure place for the experts to review the applications
The Architecture Centre has a vast pool of expertise in the built and natural development sectors. The new web application also provides a separate portal for this expertise to log in as panellists to review applicants prior to the in-person design review.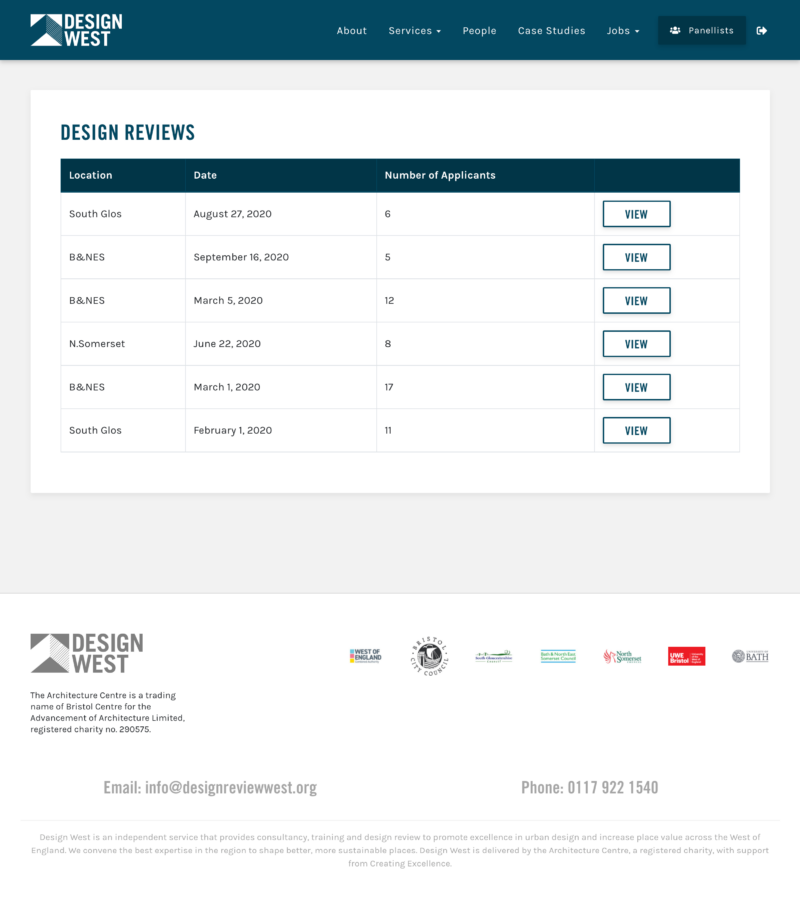 Let's chat
If you've got an idea for a new digital venture, email Harry for some honest, expert advice.
Get in touch