Driving digital growth
Boosting site engagement and increasing lead generation for a growing international technology company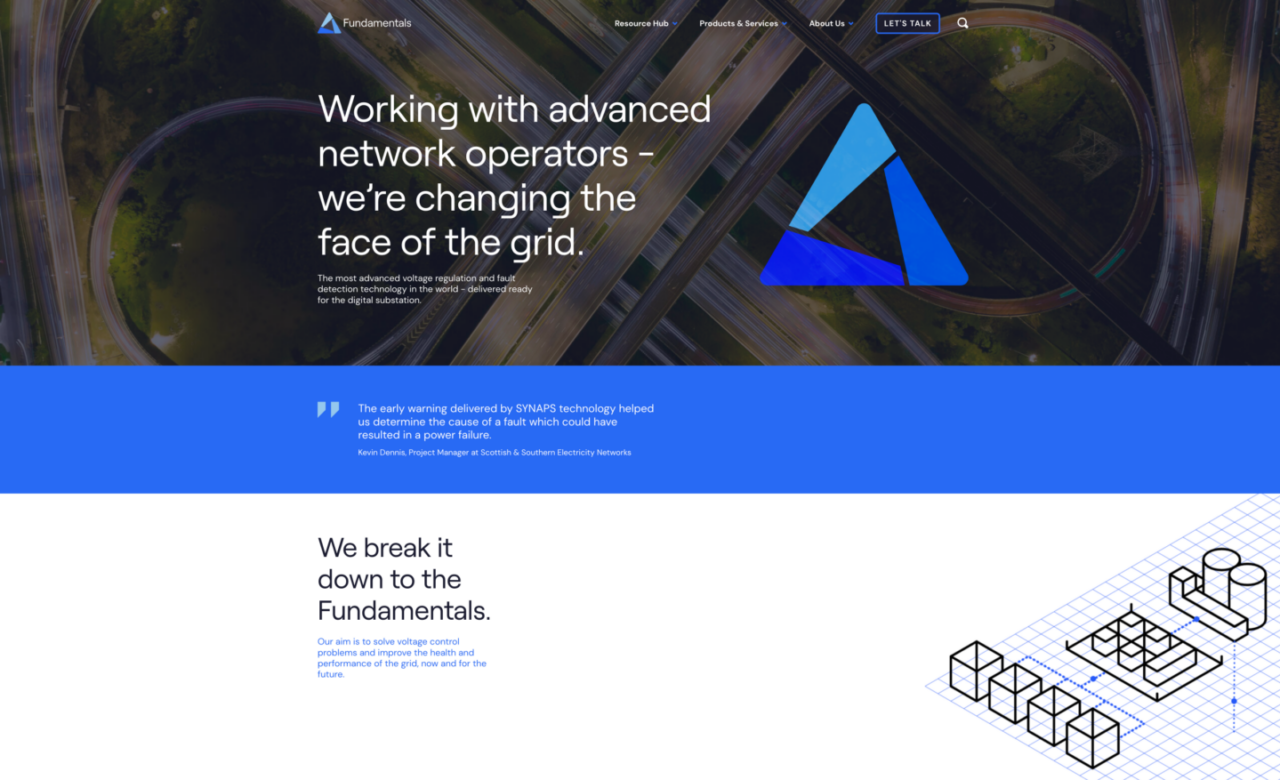 Fundamentals provides products and services that help control and regulate power on the national electricity grid. Using technology and expertise in voltage control, artificial intelligence and power system communications, they address the challenges for grid operators presented by the energy transition.

Fundamentals were looking to reposition from a long-running family business to an international technology business with the aim of driving profitable growth, building loyalty and attracting great talent. As part of this they engaged a number of partners, who we collaborated with including Content Consultant, Sonja Nisson who provided us with a content framework for the site, and Sue Bush from the Co-Foundry who gave us the direction for Fundamentals new brand identity.

The team required a website which better describes who Fundamentals are, what they do and why they matter to their customers. Our job was to build a platform to showcase Fundamentals expertise, effectively nurture leads and grow their business.
The challenge
Communicating a complex subject easily.

Increasing engagement through the website.

Generating more consistent inbound leads.

Providing a CMS that's flexible and easy for the team to update.
The outcome
A clean, modern site that clearly communicates what Fundamentals do and how.

User engagement increased by 28% in the last 6 months alone.

Consistent inbound lead generation: form submissions up 41% (Oct 22 vs Jan 23).

A CMS that the team control and update.
Solutions
Research & discovery
Working in conjunction with the new content strategy and brand identity we invited the Fundamentals team to Unfold HQ to take part in a number of research and discovery workshops. Our aim was to work through and understand who Fundamentals are, their objectives for the website and how we could translate that into an effective website design.
Our design team then carried out market research, looking at how to position the site and how we could best layout the site to communicate Fundamentals complex array of products and services.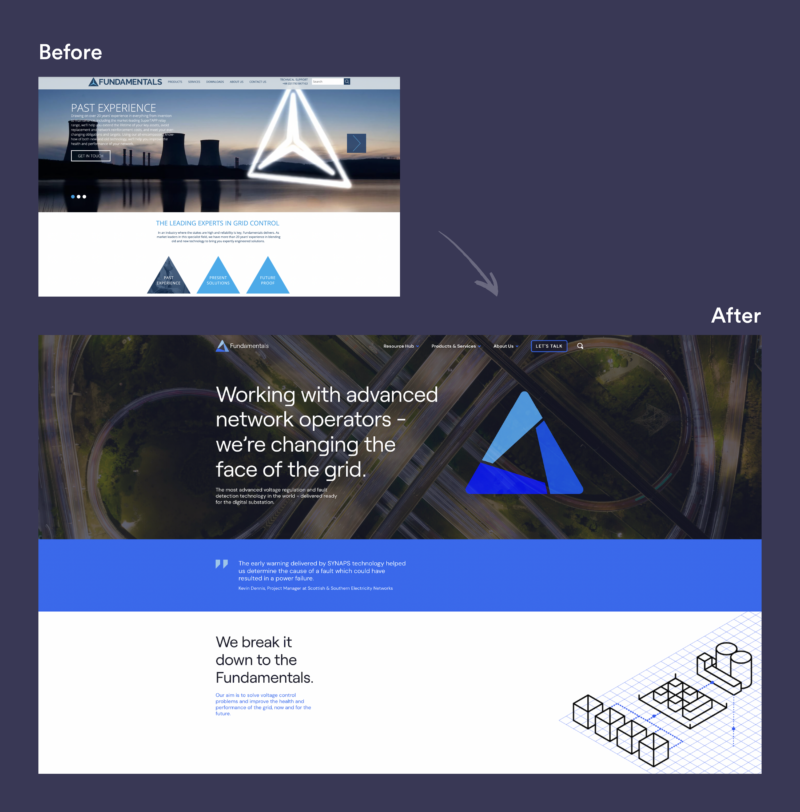 Wireframing
Then came the process of wireframing. The biggest challenge here was how to theme all the different resources available on the site. Fundamentals needed a general 'hub' to house all their resources, that could be easily categorised to display the different areas of content they provide.
We designed and built a brand new resource hub, with clear themes and an easy to navigate filtering system.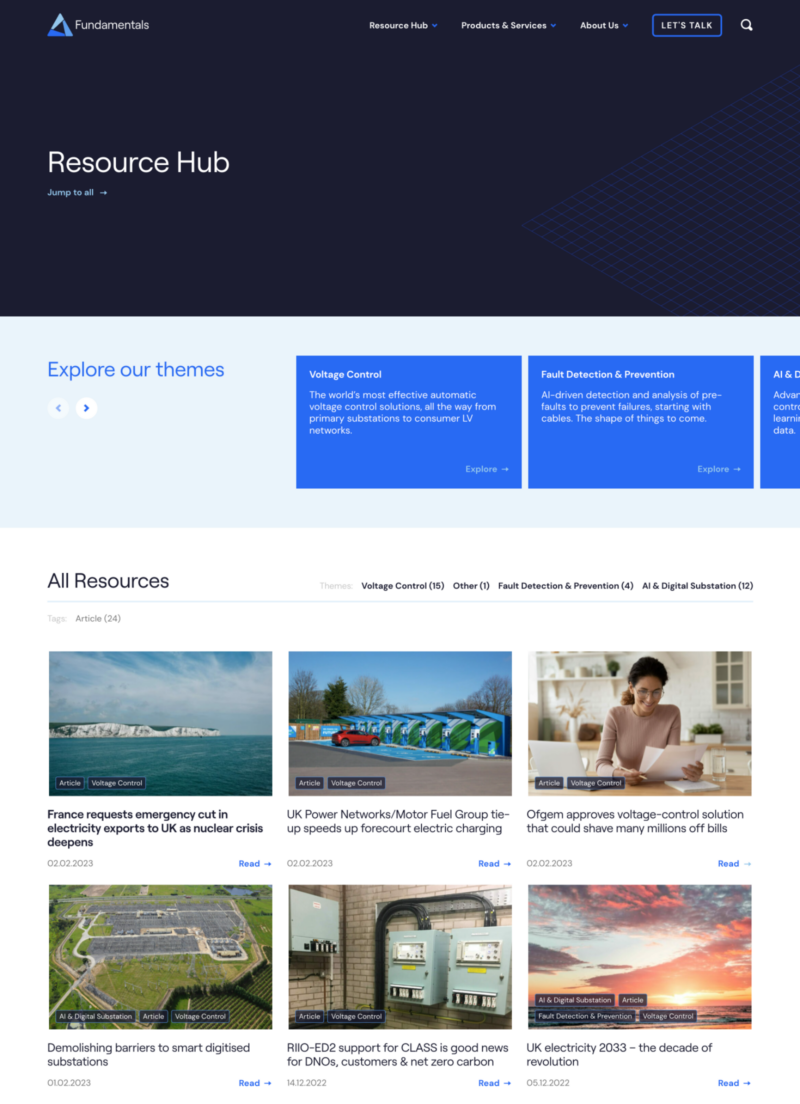 Design UI & UX
Following the wireframing process we applied the new Fundamentals brand identity from Sue, producing clean, modern UI designs which made strides in repositioning them from family run to international business.
We completely transformed the UX design of the site to ensure it offered an effortless experience to customers. Over the last 6 months alone the user engagement has increased by 28%. Lead generation has also seen an uplift, with form submissions via the website increasing by 41% (Oct 22 vs Jan 23).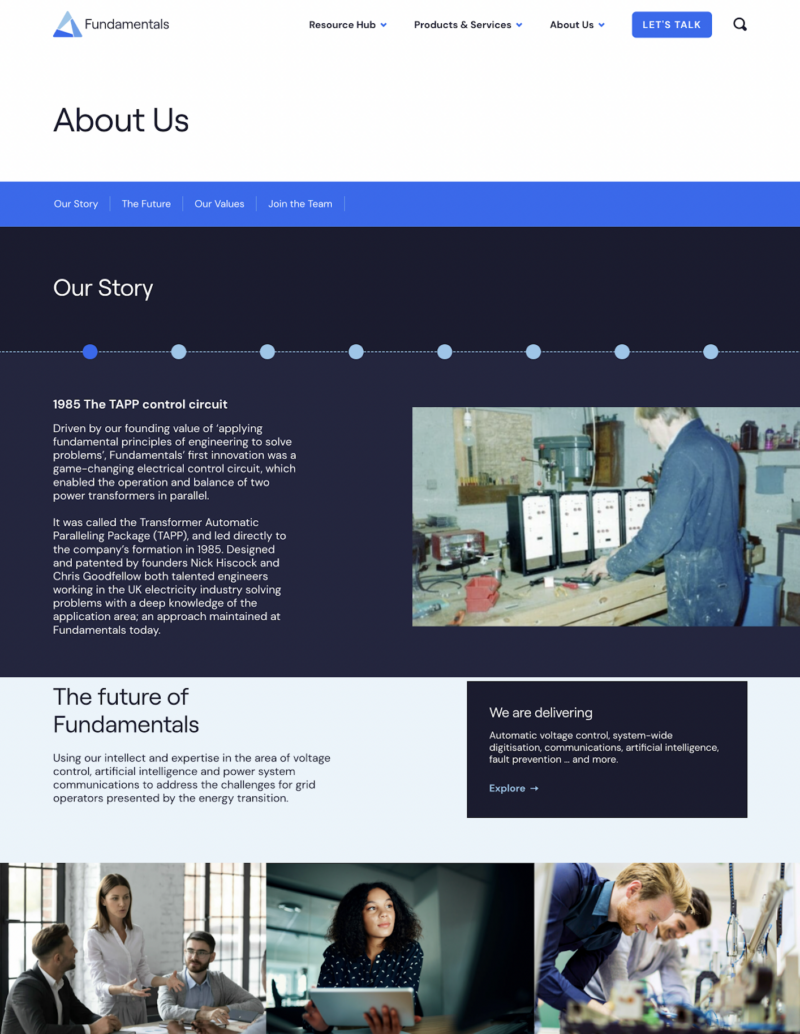 WordPress build
Our WordPress developers designed and built a custom WordPress site, tailored to Fundamentals specific requirements. The block-based, modular CMS has given the team the flexibility to build pages for specific content, as well as the control to edit and update easily themselves. 
With investment in R&D and the release of new products and services, the new site offers scalability to support Fundamentals future growth ambitions.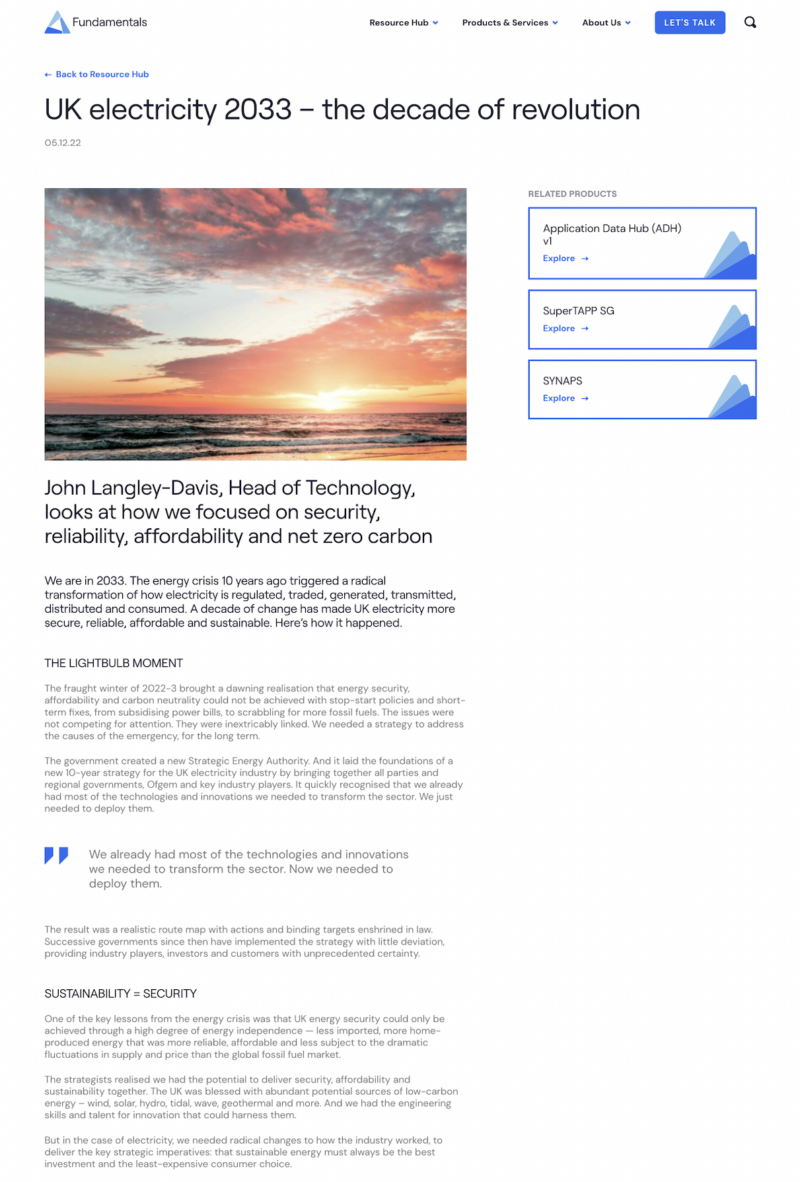 Services
Let's chat
If you've got an idea for a new digital venture, email Harry for some honest, expert advice.
Get in touch