Article
Unfold host first Smart Cookies meet-up of 2023

(8 minute read)
Last Thursday we hosted our first Smart Cookies meet-up of the year. Smart Cookies is a quarterly event series run by Unfold, to bring together all those involved in the creative and digital industries, passionate about design, development and marketing.
The human element: the key to designing great digital experiences
To kick start our first meet-up, we were joined by three fantastic panellists to explore how creating a deeper understanding of end users can bring vital insight into the design process, to ensure we create better digital experiences.
Harry, our MD, hosted the panel, asking a series of questions around how we can build strong and meaningful relationships with our customers, the best methods for collecting insights, and how to conduct user research in a pragmatic way. As the leader of numerous award winning-teams, Harry has vast experience in delivering digital experiences that bring businesses closer to their users in order to drive better results.
Meet the panel
Our expert panellists were:
Dawn Walter – Anthropologist and content designer with over twenty years' experience creating customer-centric content for digital products. Dawn is also the founder of the Response-ability Summit, which brought together social scientists and technologists working on emerging tech to foster dialogue and collaboration across the disciplines.
Ollie Francis – UX Consultant, Product Designer and Mentor. Ollie founded Bristol-based UX consultancy Deckchair. His aim is to remove fear and help change behaviour around technology, so that teams can be more pragmatic and embrace change.
Tom Riglar – Founder of award-winning app dev agency Morrow, Tom is a React Native specialist & B2B SaaS entrepreneur. His most recent venture is the launch of Moropo, which provides effortless UI testing without the need for code.
It was inspiring to hear our 3 panellists, all from very different walks of life, share their individual perspectives and experiences. Not only did they bring to the table some amazing practical advice, they also provided tangible examples where they've seen digital experiences transformed using research and insights.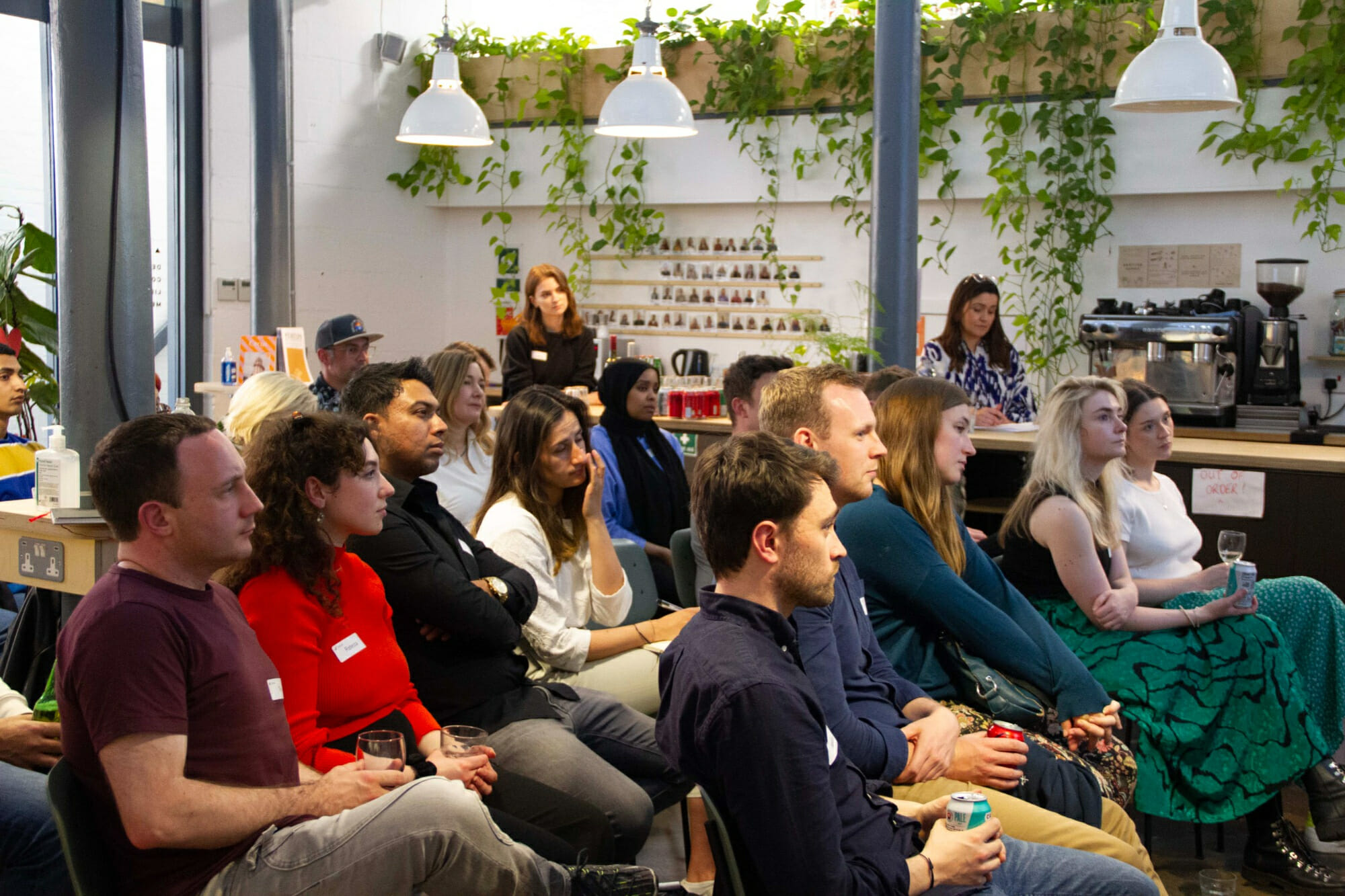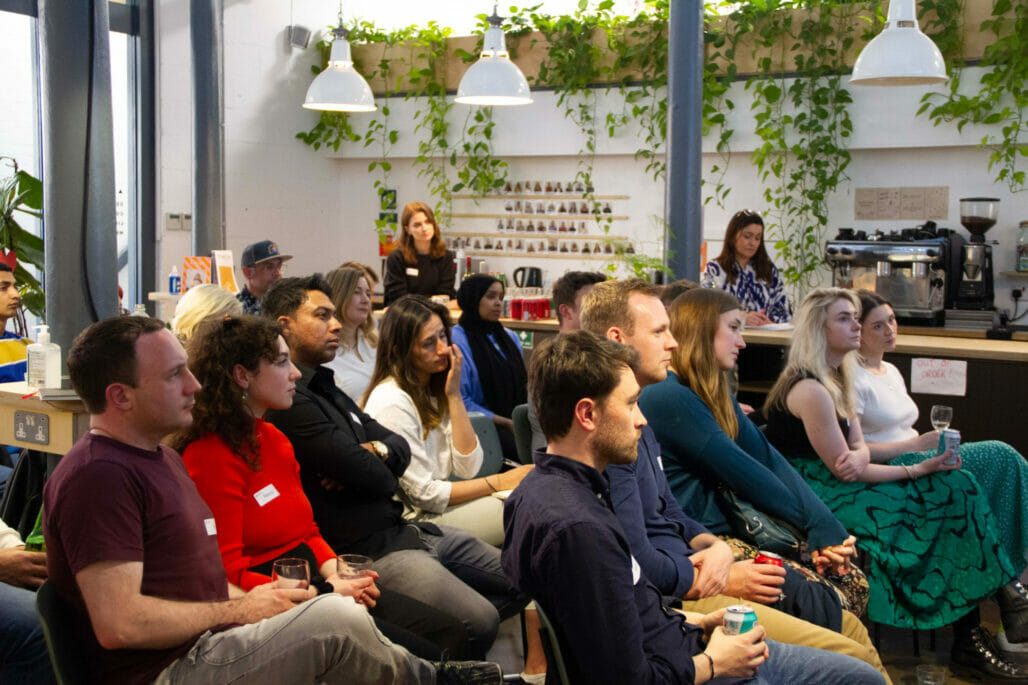 Key takeaways
Here are the key takeaways from the evening:
What do we need to understand about the people we're designing for in order to design an effective experience for them?
What isn't working, not what is!
"When speaking to users, one of the challenges is that we don't want to know what's good. We don't want to hear what's working. We want to be told what isn't working and what the main pain points are! What is stopping users from doing what they set out to do or what we as designers want them to do?"
Are personas & surveys useful in understanding our users?
"They can be interesting but are often far too broad when talking about insights and user research because they don't give any context to the specific situation that the user is experiencing. They don't tell us what job they want to get done or what their goal is."
One example of this was raised by Ollie, who has been conducting user research for an eCommerce website that sells living trees. The customer's persona isn't really important here. You don't need to know their age, background, favourite colour etc. You need to understand what they are looking for and what they want and need to make them purchase a tree. The research found that often users were reluctant to purchase as they were afraid they wouldn't be able to keep the tree alive! This insight tells us that users need to be made to feel confident that they can keep the tree alive in order to convert them. Give the user confidence and they will buy.
The panel also discussed the use of surveys, which also came under scrutiny. Too often they end up being used as a token effort to complete customer research, and produce shallow insights without much context. The key to any great research is to get your user to a point where they feel comfortable, which is very difficult when completing a survey as it will often feel too formal and forced.
The panel agreed that surveys can be useful, but really should only be used as a precursor to real conversation with users. A top tip would be ending every survey with the option for the respondent to agree to an additional discussion!
What methods can we use to collect insights from our users that help us design better products?
Open questions
We need to really think about how we are asking a question, and ensure we are making it as open as possible. Never load the question or give the opportunity for a binary answer. We need to open up the conversation and get users talking as much as possible.
Listening
We need to make sure we are actively listening to our users. This is a skill that takes both practice and patience. Active listening requires you to listen attentively to a speaker, understand what they're saying, respond and reflect on what's being said, and retain the information for later.
Numbers
Ensure that when it comes to numbers we are looking at the right numbers and not vanity metrics. Vanity metrics are metrics that make you look good to others but do not help you understand your own performance in a way that informs future strategies. Instead you need to look at the numbers that really count. Tom gave some great examples of this, looking at the number of sign-ups (a vanity metric because it tells us nothing about usage or value) vs users who have logged in this month and used the app (insight about how valuable the app is to customers!).
Make it informal
Informality is underrated in research. Too often research becomes precious and scientific. Really the best method is to make the testing as informal as possible as these informal conversations are the ones where users open up and really tell the truth.
One trick is to do the formal user testing but then have an informal chat (off the record). Testing and research can seem scary, so trying to alleviate that fear is key.
Spend time with your users
Dawn explained the importance of spending time with users in their natural habitat. Ethnography is a type of social research that involves examining the behaviour of the participants in a given social situation and understanding the group members own interpretation of such behaviour.
Seek out opportunities to get closer to users. Could you arrange to go to the users' house, or meet somewhere they are familiar with and somewhere they feel comfortable.
If it's possible, play the long game by creating a relationship with the user. Carry out testing over a longer period (meet every week for 6 weeks). Here you will find out all the nitty gritty details, and it's these smaller issues and pain points that often matter the most!
Involve everyone
Don't name roles, we can all be users; product teams, developers, designers. It's really important to do this so you have buy-in from teams and individuals that don't always see the importance in user research.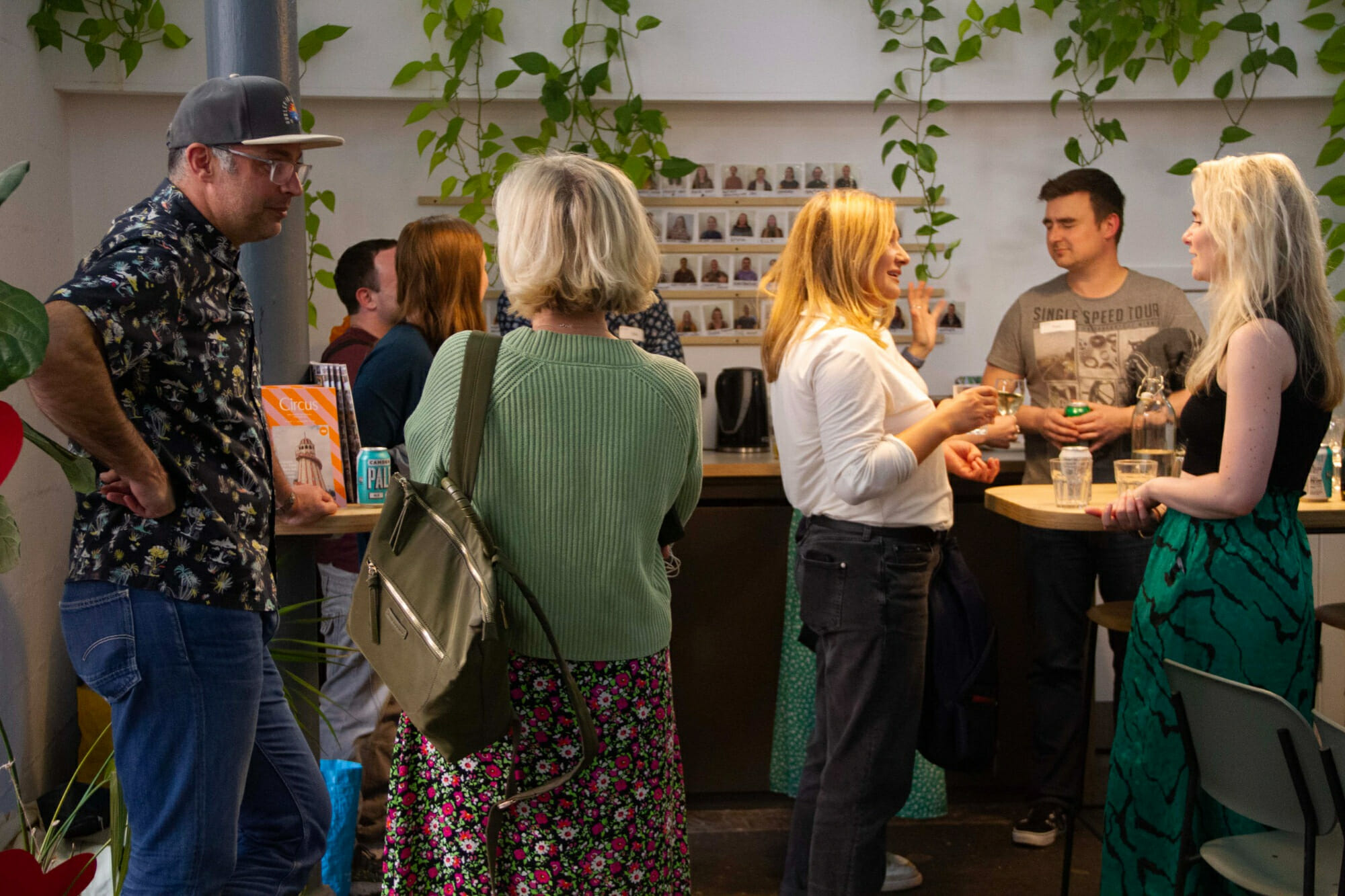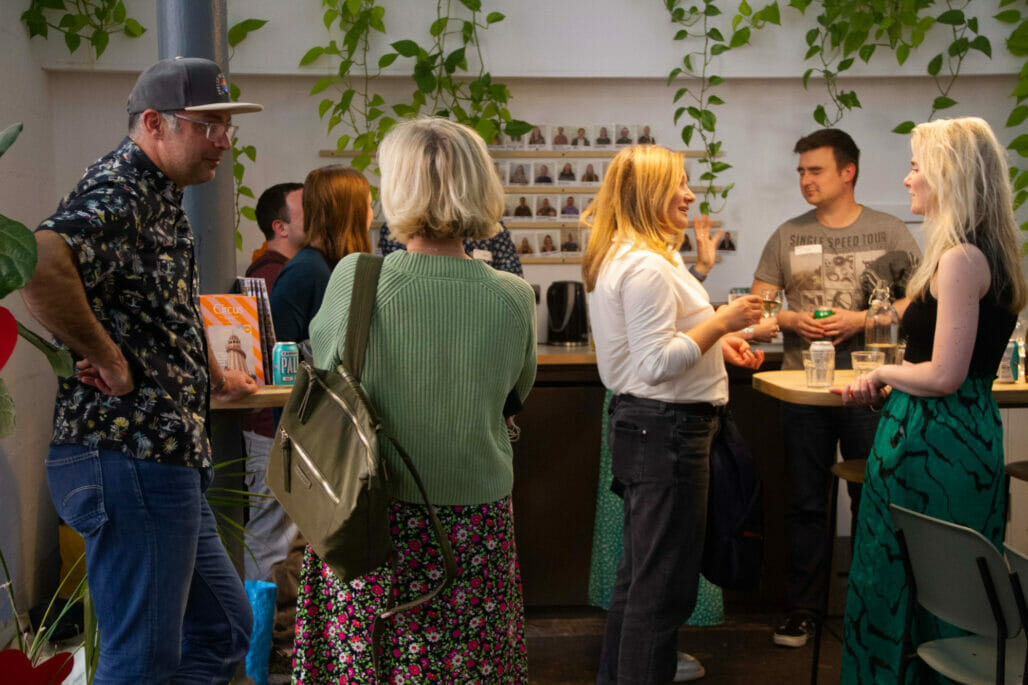 How do you recruit users who are willing to talk to you?
Recruitment for user testing can be difficult and expensive. Recruitment consultants can be great for finding people in certain niches, however it's best to avoid relying solely on recruiters to prevent recurring participants who may have seen too many interfaces and have biased perspectives.
Tom explained how searching forums and asking questions online can be a useful way to gather information about how people currently solve the problem (or what problems they have in general!).
Also an easy way to informally gather information about your user group is to attend events and meetups of groups of the people you're trying to speak to.
How do you handle managers who don't want to user-test?
"The best thing is to get these people involved in the user testing and research. Once they experience it and see the pain points for themselves, it really helps to gain their buy-in."
It's often very convenient not to measure things, but the companies that are thriving are the ones looking at the data and acting on it. The best way to get leadership brought into the idea of testing is to show them the pain their customers are feeling; show them a recording of users failing or experiencing pain with their product and we guarantee this will rapidly change their mind on the benefits of bringing their organisation closer to their customers.
How do we validate and test the solutions we've designed have improved the experience for customers?
Collecting data is not enough; it should be analysed to derive meaningful insights. What value does your data have, and what value does it bring? Instead of focusing solely on metrics like app downloads, evaluate user behaviour, such as app retention and usage duration, to determine the true value of the data.
It's also so important to work closely with your customers to ensure you gain direct feedback. Tom explained how he hasn't launched his product to the full market yet, but instead has seven beta customers who know that the product is in the early stage of being prototyped. When one of those customers identifies a new need, they are then able to rapidly build and prototype the solution and put it back in the hands of that customer to see if it solves their needs. This rapid feedback cycle is vital for validating and creating an excellent customer experience.
Recommended reads…
Don't Make Me Think (by Steve Krug)
The Mom Test (by Rob Fitzpatrick)
Jobs to be Done: Theory to Practice (by Anthony W. Ulwick)
Interested in our next event?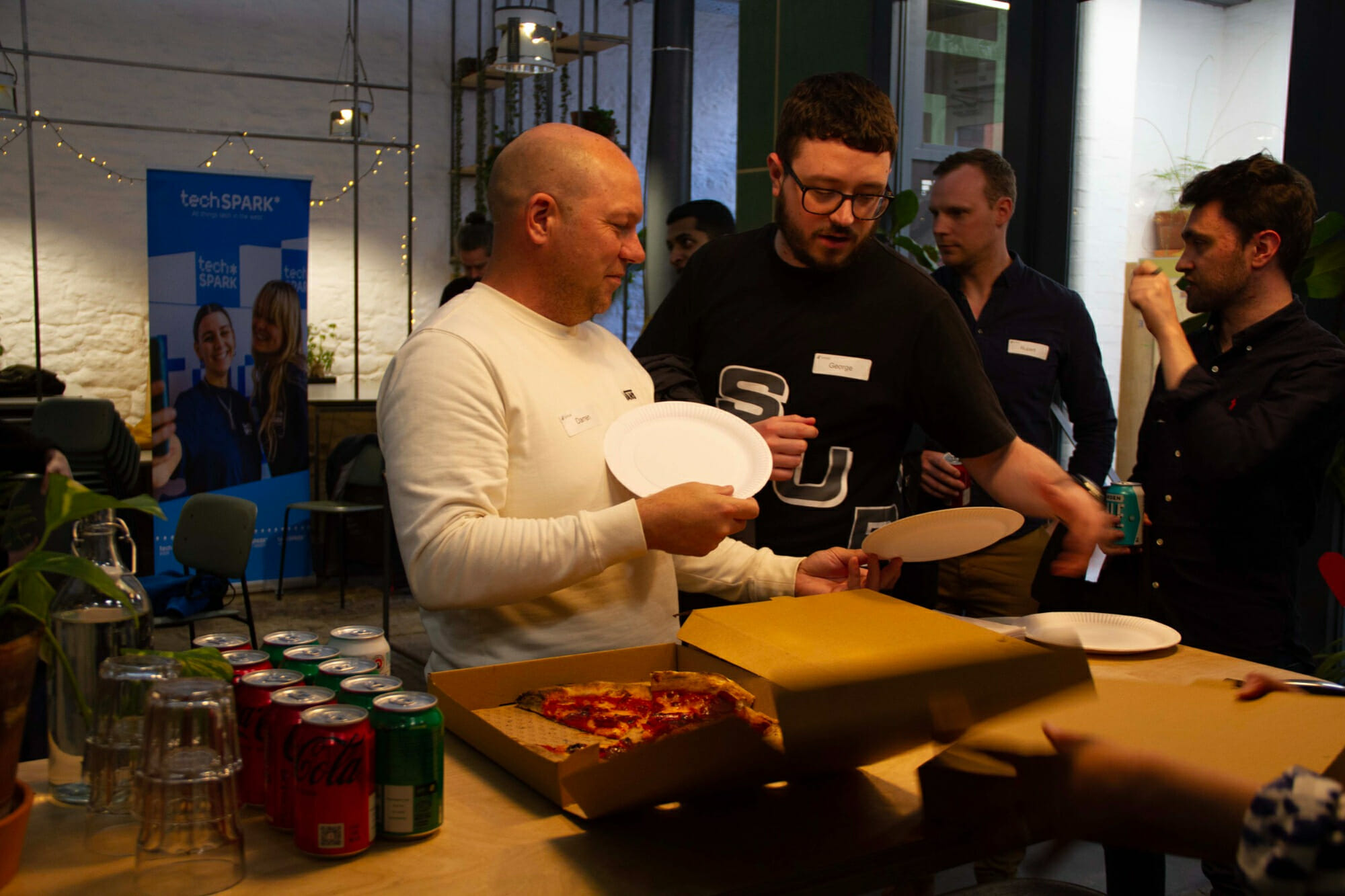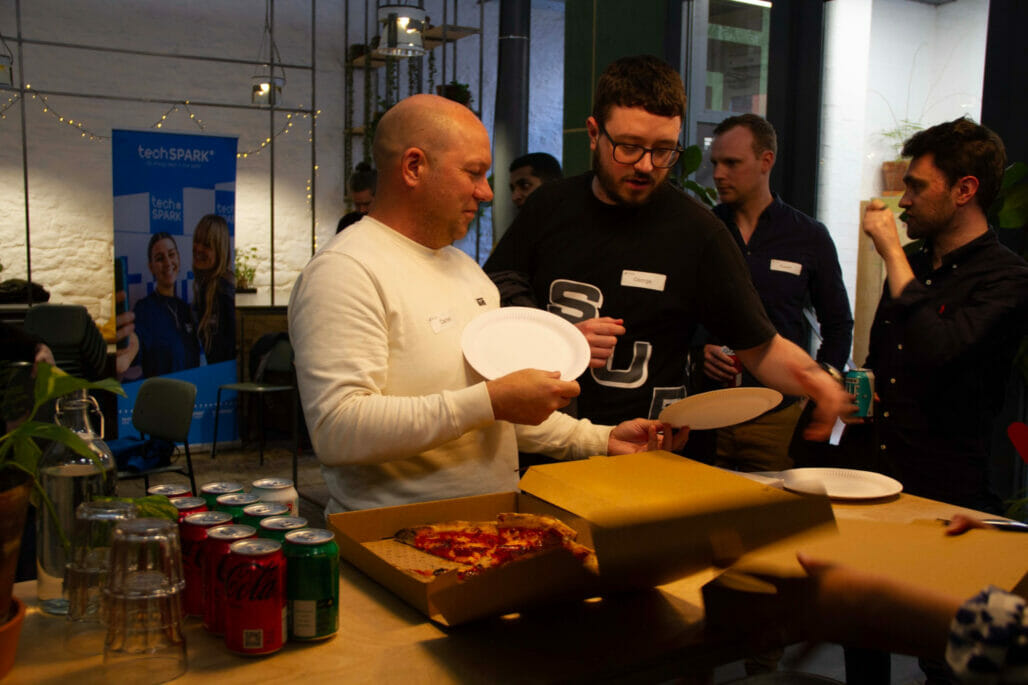 If you missed this event but would like to come along to future events, sign up to our Smart Cookies meet-up group to keep up-to-date.
You can also sign up to our newsletter and follow us on socials, where we'll advertise all upcoming Smart Cookies events.
We'd love to hear from you
If you've got an idea for a new digital venture, email Harry for some honest, expert advice.
Get in touch