Click below to be taken to the webinar recording on Enterprise Nation's website…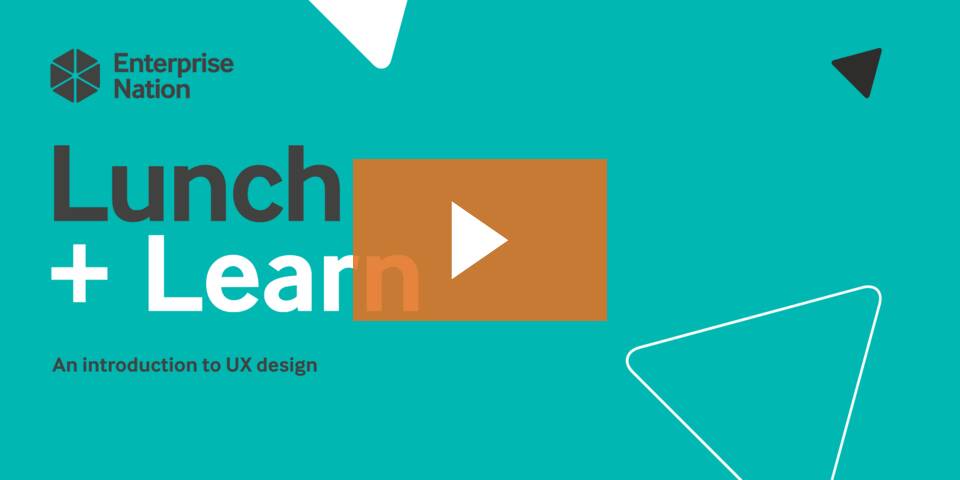 Lunch and Learn: An introduction to UX design | Enterprise Nation
---
This webinar was recorded as part of Enterprise Nation's Lunch & Learn series.
UX is one of the most important factors to consider for businesses wishing to drive conversions online. Yet, it remains largely neglected in many business' strategy.
This Lunch and Learn will take an introductory look at UX, how to implement it and practical advice for your team.
3 key takeaways from this session:
– UX design – what it is and what it's not
– Why it's important in practice
– Practical takeaways to implement in your business
Submit your details below to receive the info pack referenced in the video
We'd love to hear from you
If you've got an idea for a new digital venture, email Harry for some honest, expert advice.
Get in touch