It's fair to say that the UK self-storage industry is booming at the minute. As of 2021, the industry stood at £890million, a valuation which has been increasing by roughly 16% annually. The business model became even more popular during COVID, with demand driven by consumers clearing out spare rooms to create "work from home" offices. As specialists in building self storage websites and booking applications, we're fortunate enough to have worked with several self-storage businesses across the UK, Ireland and Europe.
---
With some serious industry experience behind us, we're offering advice on the top 3 areas you should work on if you want to harness technology to improve your self storage operations.
1. Let your tech do the leg work
Many of the self-storage businesses who approach us looking for advice are frustrated with the technology they're using. Traditionally the industry has been slow to take up modern web technologies, unaware of the potential it has to dramatically cut costs and overheads.
As things stand, you can just about get away with using an off-the-shelf platform for bookings and running most repetitive tasks manually. Lean on this for too long, however, and you'll find yourself losing out in years to come.
As with anything, those who are early-adopters of new innovations tend to dominate. But how can tech actually make a positive difference?
Custom technology can help to streamline costs, as well as offering control and flexibility. Let's take our clients Storebox for example. Storebox came to us wanting to automate their entire customer journey – from booking a unit online to being able to access that space immediately, anytime of day or night. To facilitate this we developed a system where the customer books through the website, receives their unit number and access codes via a text message – all without the need to be in contact with a staff member at any point in this journey.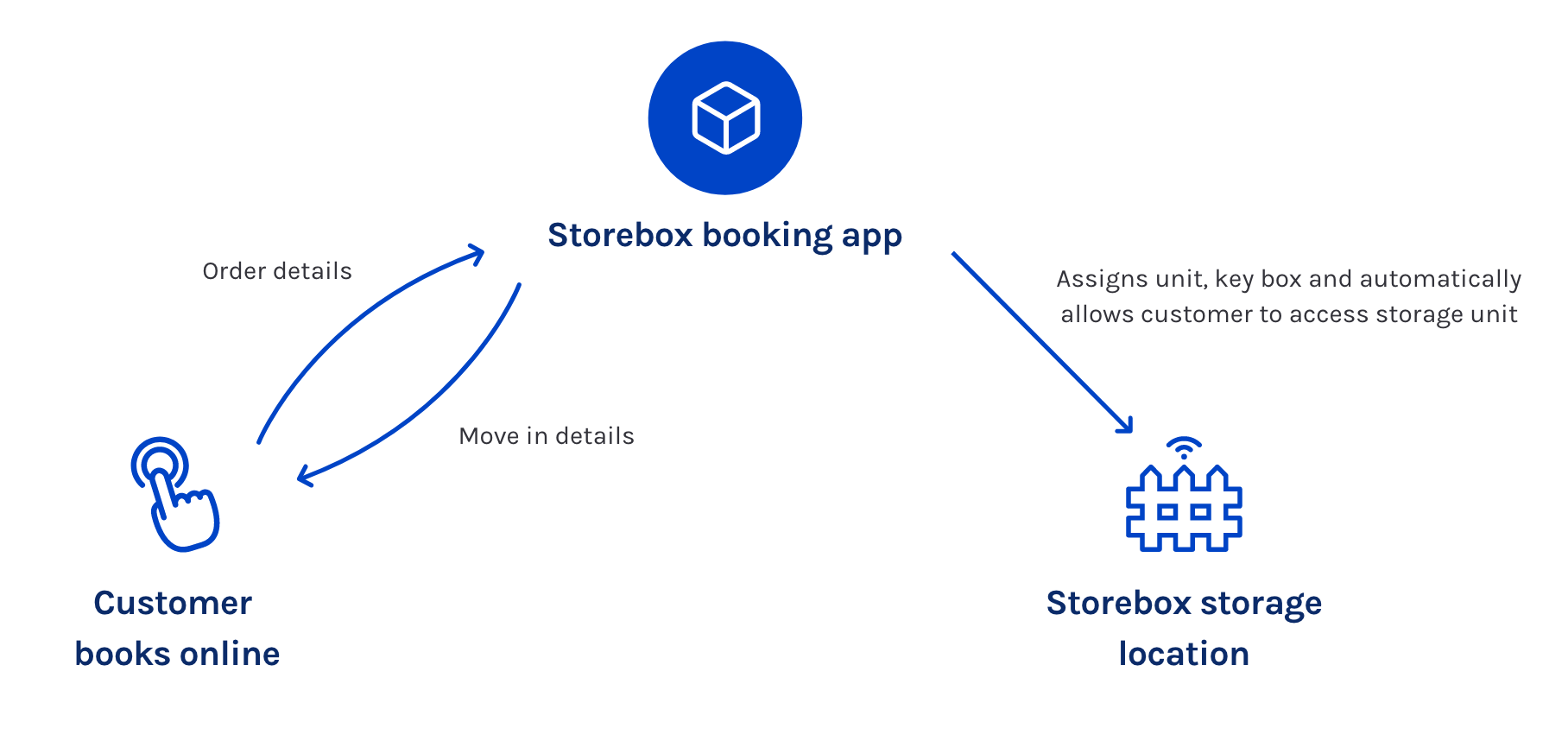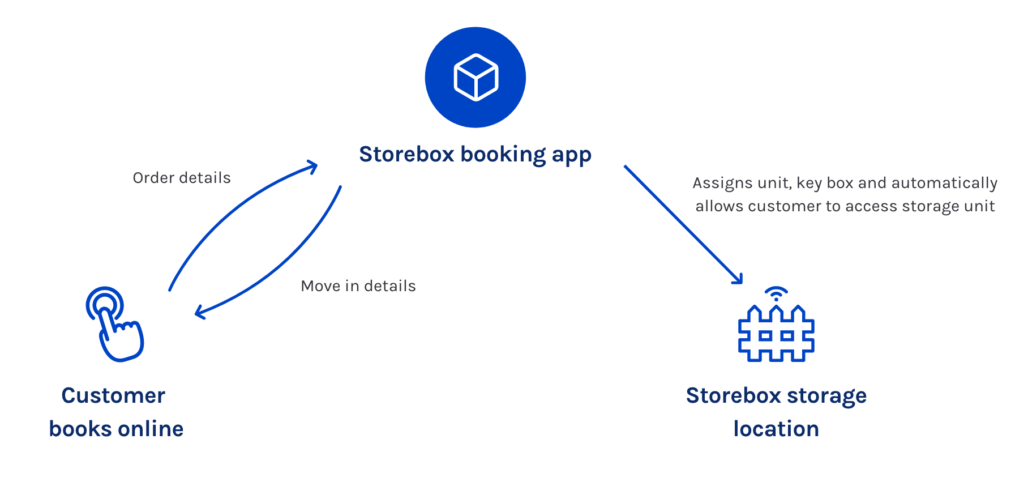 This massively reduced the business' overhead costs by removing the need to complete all the menial booking and management tasks. This also hugely sped up their booking process and gave them a competitive edge against other businesses whose units couldn't be accessed without sales calls, let alone offering instant access. This means that the business can focus both their time and their money on growth tactics, rather than their self storage operations.
Offering users a specialised tailored journey can go a huge way to helping them to convert. Constantly updating and optimising these journeys will be absolutely key to aligning with your users' needs and maximising your bookings.
2. Price transparency and a conversion-boosting booking funnel
Pricing is a hotly debated topic in self-storage. Many self-storage businesses don't show their prices on their website – often because they want to charge different rates to different people. This is a way of maximising profit margins and increasing their prices to customers who are unlikely to move out.
Many storage businesses with traditional sales funnels will have pushy sales people calling leads, bartering costs over the phone. This might have washed with consumers a few years ago, but these days customers are much savvier and want to know transparent pricing upfront. Whether or not you choose to provide this information openly can be a huge barrier to conversions. Greater price transparency helps to improve conversions as well as improving customer experience and building rapport, which will become growingly important as the industry becomes more competitive.
This doesn't mean your pricing has to be inflexible, however. Flexible pricing has its place and uses. For example if you have a storage facility in a certain area and it's running at a lower occupancy than required, you could tweak your prices to become more competitive with others in the area, which can be a really excellent way of increasing occupancy quickly. This means you're able to be flexible and reactive whilst still being transparent with customers at the point of sale. We'd recommend a really simple booking funnel where individuals can access a quote after a few steps, without going through lots of processes or waiting for a phone call.
It's also essential to ensure that your CMS is easily updated and your booking funnel and marketing website are optimised for search engines. This includes making sure your landing pages for specific search terms are optimised around driving conversions from that term.
Location specific terms are a good example of this. Let's say that you have a storage facility in Stratford, you'll likely want to target a term such as "self storage units in London Stratford". For this search term, you'll want to create a landing page which funnels users directly into your units and prices specifically for that facility. Below is an example of this scenario as seen on the website of our clients, Storebox.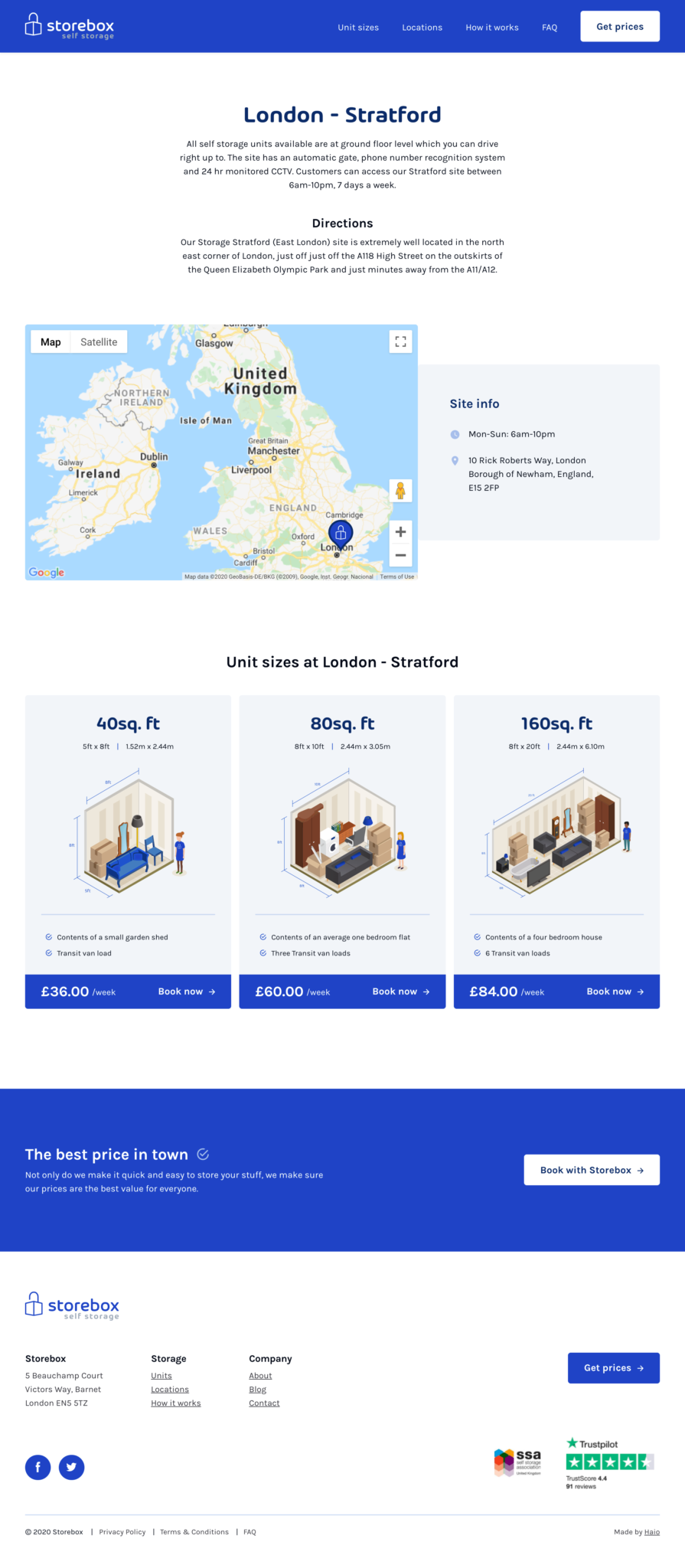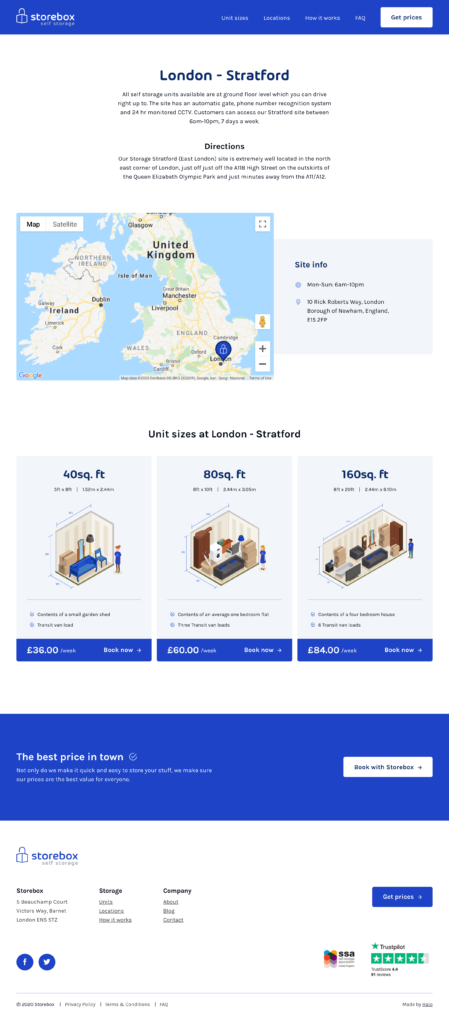 We can't impress enough how important and valuable these tactics can be. Offering users a specialised tailored journey can go a huge way to helping them to convert. Constantly updating and optimising these journeys will be absolutely key to aligning with your users' needs and maximising your bookings.
3. Look to innovate your self storage operations
This is one thing our clients LOVESPACE do really well. Their entire business model is based on being a disruptor in the storage industry.
They took the idea that to use a storage unit, you generally need to hire a van and drive to the unit. Not everyone has a car or a van, however, and you might not want to store a whole unit's worth of belongings.
As a solution to this, LOVESPACE created a "storage by the box" offering which means customers are able to store exactly the amount they need – no less, no more. They will also pick the items up and drop them anywhere in the UK with just 24 hours notice. Their tech helps to empower this of course, but it's been hugely impactful as a strategy.
They're also constantly testing new offerings; one of their newest innovations are drop off stations in car parks (similar to the Amazon Prime lockers) which has shown great positive early traction. Constantly testing and trying out new things like this helps them to differentiate and remain competitive. We'd encourage businesses in any industry to look at ways of innovating, as we truly believe that there is still a lot of scope for disruptive growth and improvement in the self-storage space.
So those are some of our top pieces of advice for self-storage businesses who are looking to take their operations to the next level. Struggling with out-of-date tech and processes can quickly become exhausting and you might be surprised by how transformative an overhaul can be.
We'd love to hear from you
If you've got an idea for a new digital venture, email Harry for some honest, expert advice.
Get in touch