Supercharge your business growth through valuable content | Q&A with Sonja Nisson
Virtual event
Back to events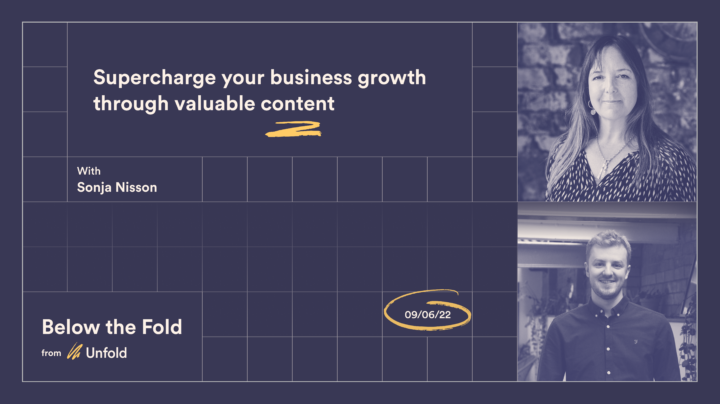 In our final episode before the summer break our guest, Sonja Nisson, will be in the Q&A hot seat discussing how to supercharge your business growth through content.
NOTE: if you're unable to attend the event on the date/time specified, please register anyway as a recording of the session will be sent around afterwards.
Sonja is co-founder of the School of Valuable Content and her reputation precedes her, as not only a content expert, but also a highly engaging and interesting speaker.
We've been looking forwards to this one for a while now and can't wait to go out with a bang in our last session until the Autumn.
About Below the Fold:
Below the Fold is a Q&A event series from Bristol-based digital design and development agency, Unfold. Hosted by Unfold's founder, Harry Cobbold, these events place business experts in the Q&A hot seat, to share knowledge and educate.
Let's chat
If you've got an idea for a new digital venture, email Harry for some honest, expert advice.
Get in touch