Unfold | Made by Unfold
We are Unfold, a Bristol web design and development agency specialising in UX. We help ambitious start-ups and scale-ups accelerate their business by simplifying their user experience and creating conversion-driving digital platforms. We specialise in websites, web apps, eCommerce, SaaS and booking platforms
We've helped countless businesses supercharge their online performance. This has included a x12 increase in YOY revenue since launch for one client and record, 6-figure month for another, just one month after launching.
How Unfold deliver the magic:
Our services are all-encompassing from opportunity discovery right through to long term development and optimisation.
Discovery: We help you build the right thing, discover market opportunities, carry out user research and plan for your MVP.
Product Design: User experience forms the centre of every build we undertake. We are strong advocates for the prototyping and the MVP methodology; utilising these processes to streamline complex projects. Stripping back the initial build to the bare-bones features allows us to build out features iteratively based on findings from user research. This in turn results in less wasted time and resources building (and removing) features which don't deliver value for customers.
Fast tech shipping: We specialise in websites, web-apps, eCommerce, SaaS and booking platforms. By utilising the MVP methodology we're able to ship each of these to market in record time (usually a matter of a few weeks).
Scale your business: Our support doesn't stop at the point of launch. We continue to provide ongoing development and user research support as well as providing long term strategic advice. For many of our clients this has included helping them reach rounds of funding and hit metrics to secure investment.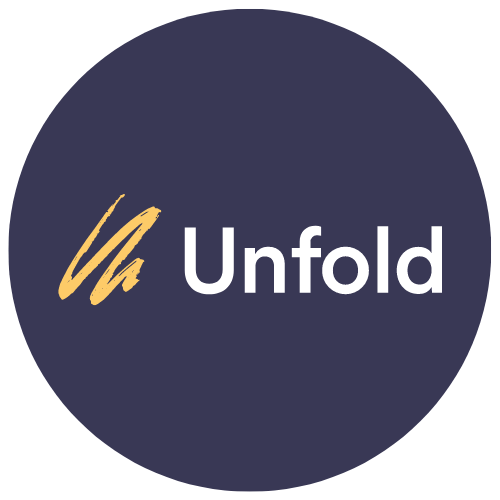 See what we do…
Check out our process for helping clients turn their ideas into a reality…
From beginning to end, the team at Unfold have been great to work with. Communication has been easy and any changes we needed to make during the build process were welcomed and perfectly executed.

Andrew Watson, CEO of Sherpr
So, what's next?
Web design and development doesn't have to be tricky! If you're armed with knowledge (or even better an entire knowledgeable team), you'll have a stunning, reliable website or web app which actually gets you conversions in no time.
Want some more information or advice? Get in touch with the Unfold team below and we'll be happy to chat over your project and options.
Unfold's work – projects with impact you can measure
Let's chat
If you've got an idea for a new digital venture, email Harry for some honest, expert advice.
Get in touch